Description
G002- 3 Day 2 nights Phang-nga Bay –Samet Nangshe- Phi Phi island by a private speedboat- Phuket City Tour ( A private group of 20 people or more )
Day1 pick-up from Phuket airport Heading to Phang nga bay national park , Panyee island , Khao Tapu, Khao Ping Kan, Sea cave Canoeing
Our staff will welcome a tour group at Phuket airport
** After checking belongings, it takes an hour from the airport to Surakul pier and straight to Phang nga bay national park by private boat **

Spot1 Taking about 20 minutes from the pier to Tham Lot Yai ( Lot Yai cave ), you will pass through mangrove forests and the magic limestone rock formations. You were given some time to explore and take photos of this place.
Spot 2 12.00 : Enjoy a delicious and fresh local lunch including seafood on a unique floating Panyee island, the Muslim fishing community. After a lunch, back on the boat, visit more beautiful islands and beaches.
Spot3 13.00 : Canoeing around Khao Talu. Our crew will paddle you through the hidden lagoons and caves as you explore the unique nature of Phang Nga
Spot 4 14.00: Visit Khao Tapu and Khao Ping Kan(aka James Bond Island ) . Snap photos at James Bond Island and recreate scenes from the famous set of the 1974 James Bond 007 movie!
15.00 : Depart for Surakul Pier and heading to Samet Nangshe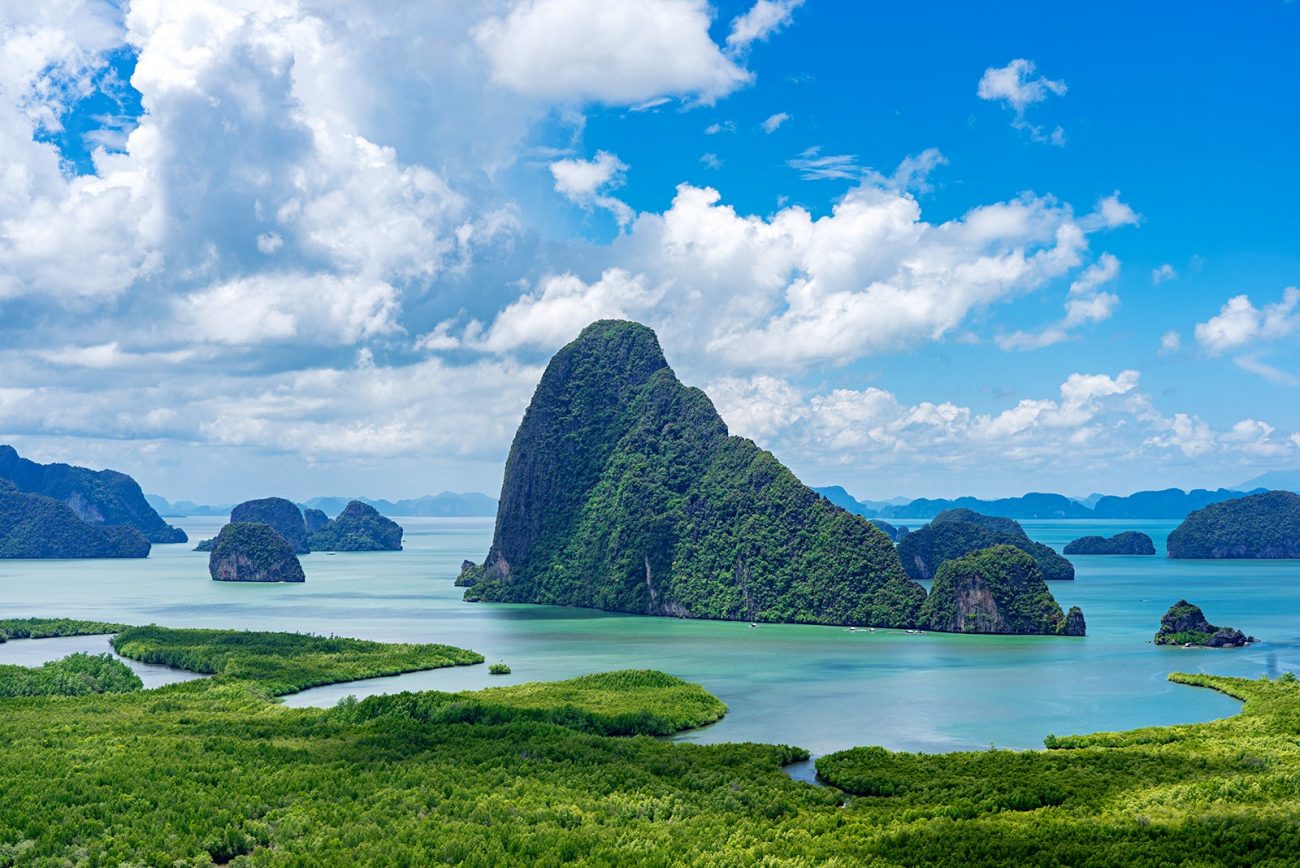 Spot 5 15.30 : Arrive at Samet Nangshe viewpoints , it offers a series of stunning views along a hillside. From the unseen place quickly gone to one of the most popular panoramas in Phang Nga. This place is not to be missed.
16.30 : Travel back to Phuket and check in at "Boat Lagoon Resort". Relax and enjoy your time
19.00: Dinner at TonOak Seafood and Café where the fresh seafood and authentic local food will be served
20.00: Back to the hotel. That's the end of the day!
*****We hope you had a blast! Have a goodnight *******
---
Day 2 Phi Phi Islands- Maya area- Khai island by private speedboat- BBQ Seafood dinner party + Karaoke
07.30 : Start a good day with a fresh breakfast at the hotel. After that, get ready for a Phi Phi islands trip. We will take you to Boat Lagoon Marina pier with our staff who will take care of you throughout the trip.
8:30 : Take a shuttle bus to Boat Lagoon Marina pier and then board on our Luxury Speedboat to Phi Phi islands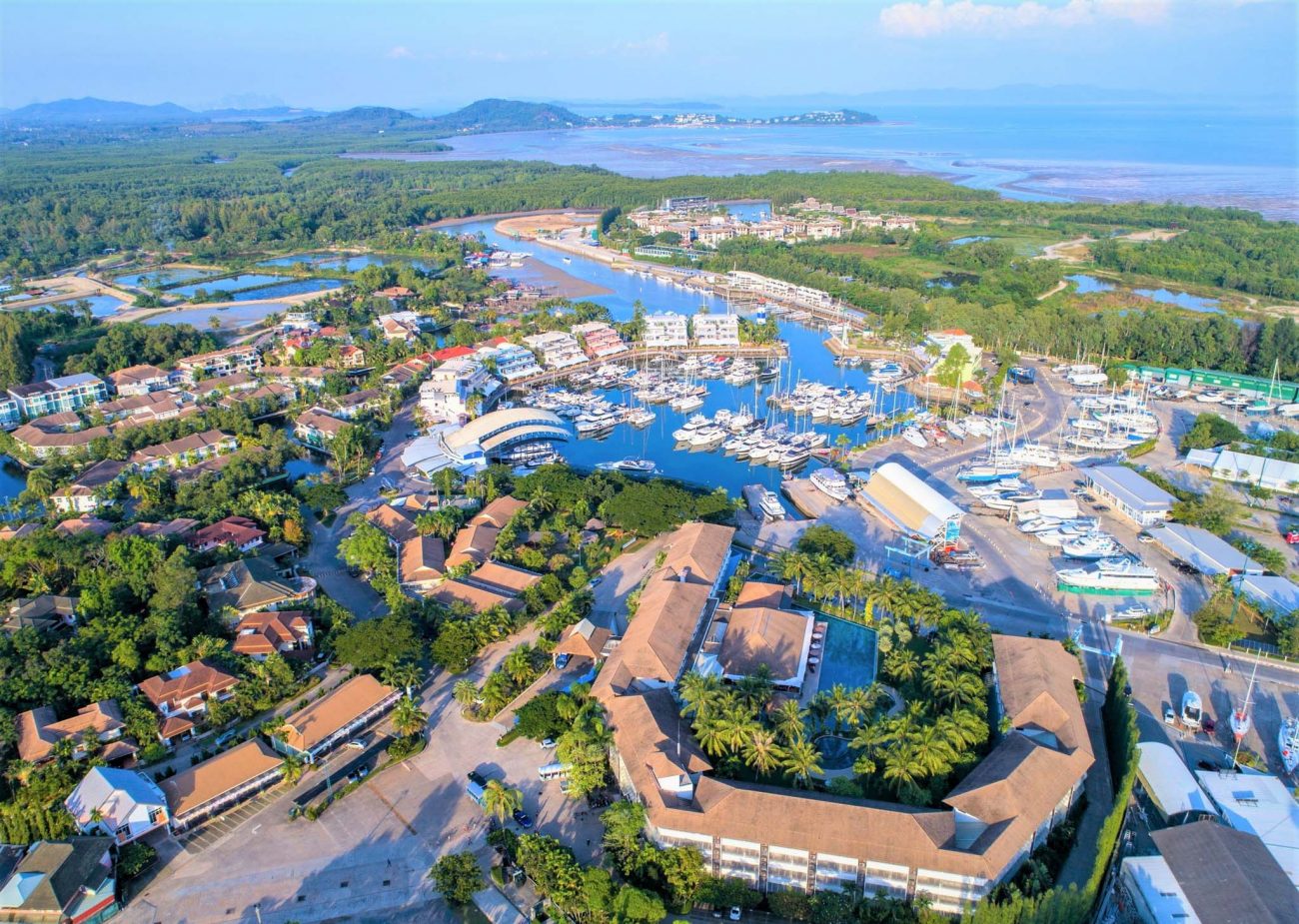 09.30: Arrive at Maya bay, one of the most beautiful beach in the world. It's well known as a location of the film, "The Beach" starring Leonardo DiCaprio.  We will spend around 40 minutes here.
10.10 And then stop by at Pileh lagoon which is a large shallow fjord-like inlet with a coral reef at its entrance.
11.00 And depart from Pileh for Viking Cave (Bird nest cave) and snorkeling
11.40 And then stop for 10 minutes at Monkey beach at Koh Phi Phi Don.
12:30 : Buffet lunch at Koh Phi Phi Don
Phi Phi islands : visiting 3 island including Koh Phi Phi Lay, Koh Phi Phi Don and Koh Khai


Koh Phi Phi Lay : The island consists of a ring of steep limestone hills surrounding two shallow bays, Maya Bay and Loh Samah. Maya Bay has become one of the main tourist attractions of Phi Phi since " The Beach" was filmed here in 1999. During low tide, Maya Bay cannot be accessed directly from the sea via boat, due to shallow waters and coral. Boats must anchor at the deeper Loh Samah, requiring people to walk through a short section of rocks and jungle to reach Maya Bay itself. There is also one large shallow fjord-like inlet called Pi Ley with a small coral reef at the entrance. There is also Viking Cave is one of the most notable natural sites on Koh Phi Phi Leh. It is famous for the harvesting of swiftlet birds' nests. Inside the cave , there are the paintings found on the eastern and southern walls of the cave – they represent various types of boats, including what resembles a Scandinavian Drakkar (Viking ship). These paintings were possibly made by sailors taking shelter in the cave during a storm.


Ko Phi Phi Don is the largest and center island of Phi Phi Island. On the island, there are hotels, pier, restaurants and facilities. The highlight of the Island is the twin bays of Tonsai Beach and Loh Dalum Beach that look like the letter C facing each other. It is the most beautiful beach in the world. Tonsai Bay is the location of the island's main port and is also the hub for accommodation, restaurants, and various amenities. From Tonsai Bay, there is a path to Loh Dalum Bay, which is a beautiful cove with clear water suitable for swimming. There are also other interesting points on Ko Phi Phi Don, e.g., Ko Phi Phi Don Viewpoint, Loh Ba Kao Bay, Rantee Bay, Wang Long Bay, and Laem Tong.


Koh Khai have become popular for their superb sandy beaches and incredibly clear water where a swarm of colourful and friendly fish come to swim around you. Remember that feeding the fish is strictly forbidden. This is such an amazing landscape to take photos. You can also buy some drinks from bars on the island. It take only 40 minute from here to a pier in Phuket
13:45: Depart for Koh Kai Nai which take about 15 minutes. You can relax, take photos on the white sand beach, snorkeling and swimming in the crystal clear seawater. At the back of the island, tourists can swim and enjoy tigerfish and acropora, a type of coral reefs.
15.00: Checking your belongings and get ready to return to the hotel
16.00 : Arrive at the hotel and enjoy your time
19.00 : Party diner at the hotel. Seafood BBQ and Buffet dinner will be served. Enjoy a Hawaii dancing show. The party is including Karaoke service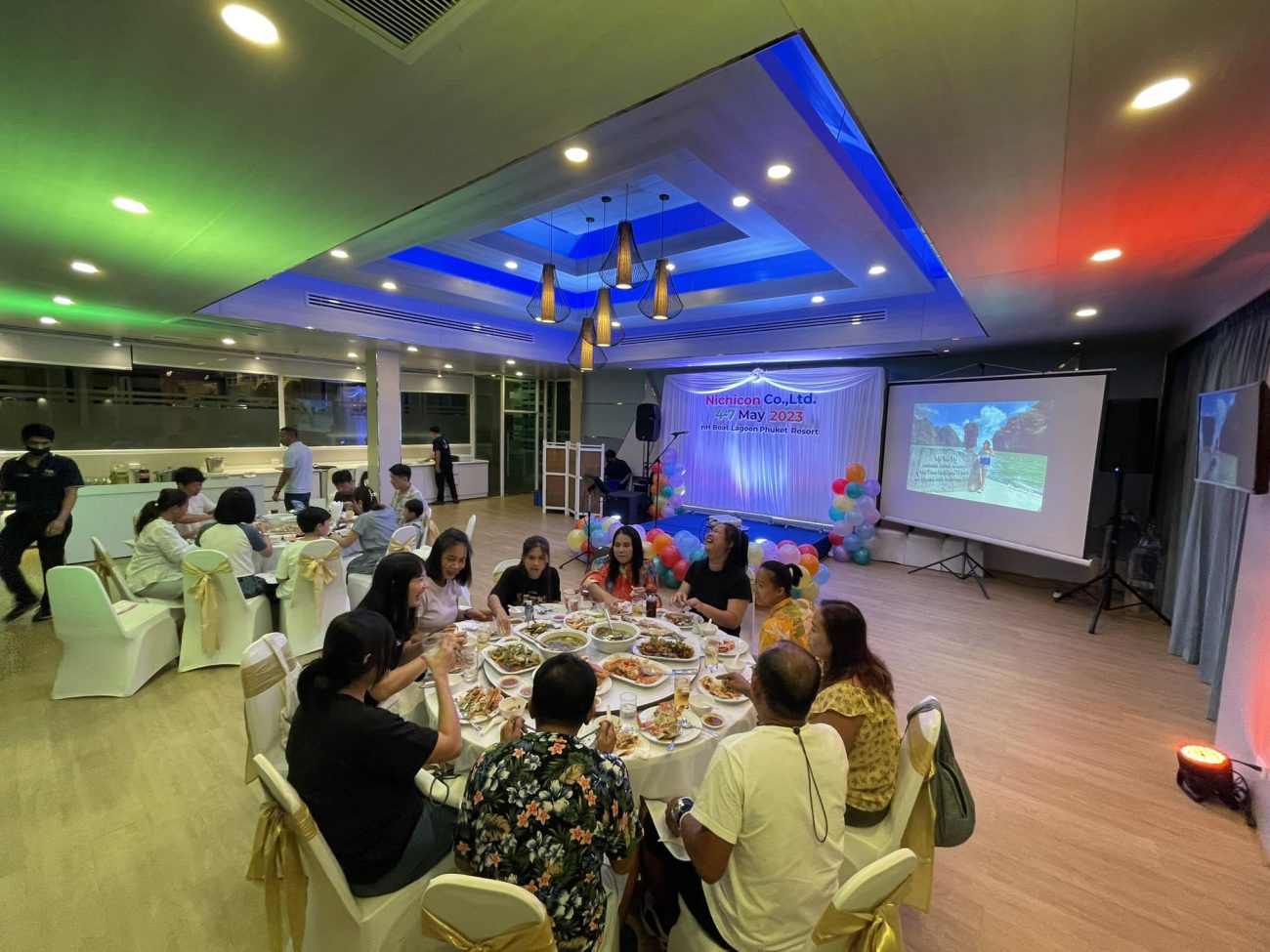 23.59 : back to the room and enjoy your time.
******* Have a good night*******
---
Day 3 Day 3 Phuket City tour- Phromthep Cape – Big Buddha , Wat Chalong , Shopping – drop off at the airport
07.30: Start a good day with Breakfast at the hotel
09.00: check out from the hotel and gathering the main lobby
09.30: depart from hotel
Spot 1 Heading to Phromthep Cape which is a scenic viewpoint located on the southernmost tip of Phuket island in Thailand. It is known for its stunning views of the Andaman Sea, sunsets, and nearby islands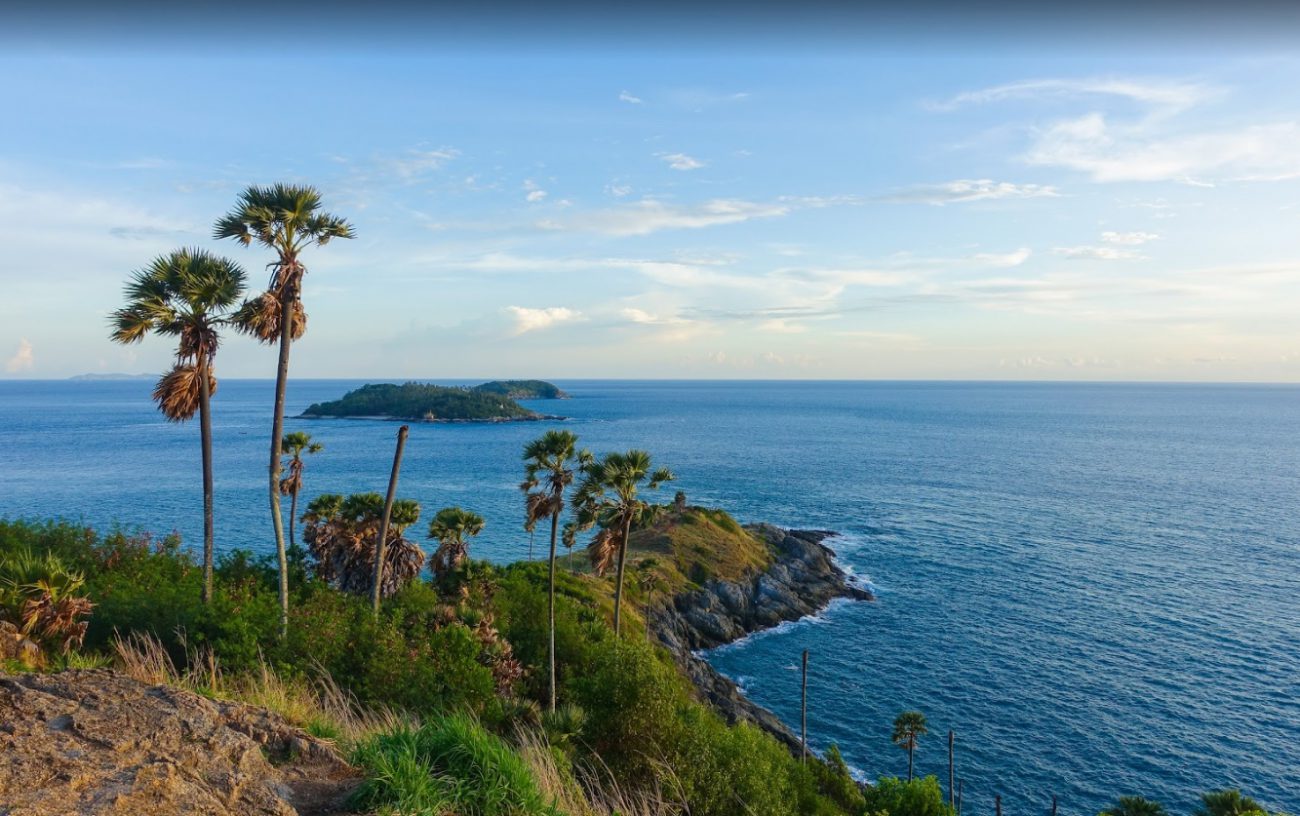 Spot2 10.00: Visit religious landmarks like the Big Buddha statue, aptly named for the large 45-meter-tall alabaster statue of Buddha sitting atop a hill. Snap some photos of this famous landmark as well as the surrounding scenery
12.00: Having lunch at a famous restaurant called Mee Sapam
• Spot3 13.30: visiting and admiring the decorative walls of Wat Chalong and make an offering to the monks.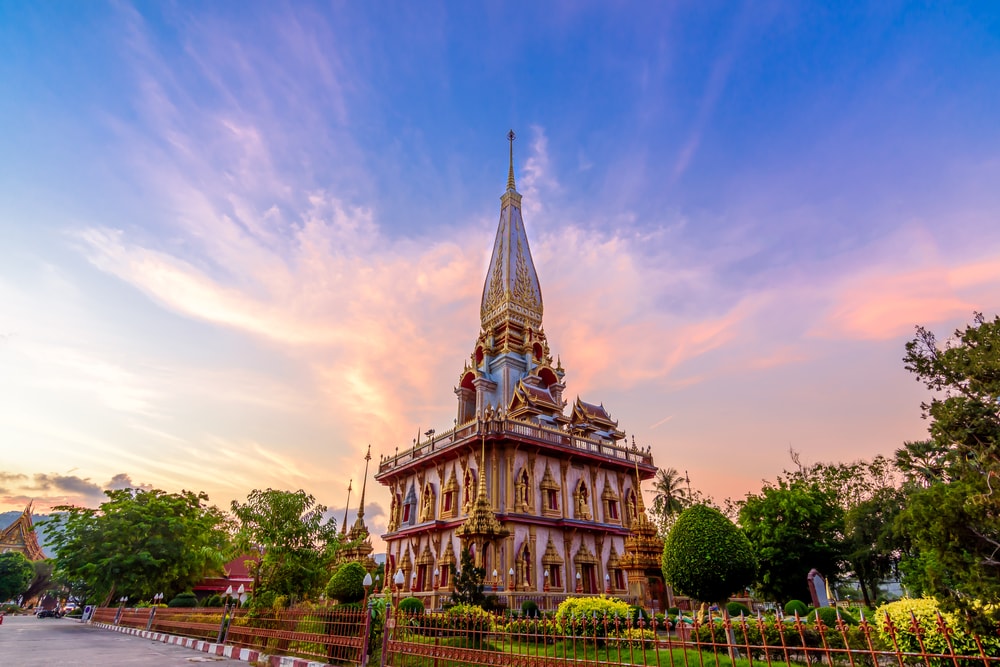 Spot 4 14.00: next stop is Phuket Old Town. Discover Sino-Portuguese style architecture, such as the former Charter Standard Bank building and vibrant street art along Thalang Road.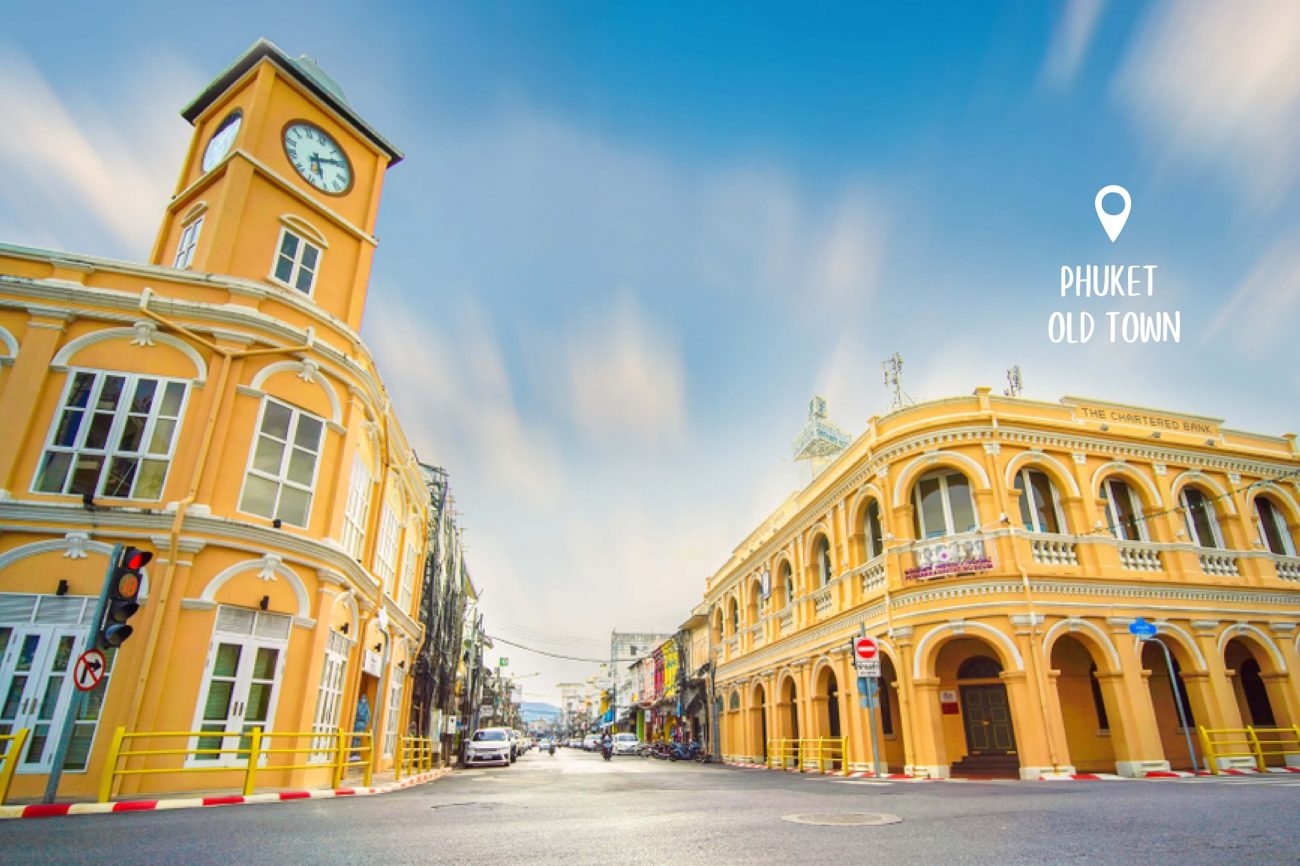 Spot5 15.30: Stop by at Pornthip Phuket souvenir shop is known as a one-stop shopping spot where you can find a huge range of products like dried seafood, herbal ingredians which can be great souvenir for your family and friends
16.00: Drop off at Phuket airport. And We wish you have safe journey
End of a happy trip
Thank you for choosing our Tour-Phuket.com service and wish you have a safe journey
Services by The Masterpiece Adventure Co.,Ltd.
A group of 20 people or more is required for this program
For a price quotation, please contact us
PACKAGE

No. of travelers
Traveler
Price per person THB

20-30  Adult

Adult
22,600 Baht / Person
Child  4-11
16,800 Baht / Person

31-40  Adult

Adult
21,200 Baht /Person
Child 4-11
15,800 Baht / Person
41-50  Adult
Adult
19,800 Baht /Person
Child 4-11
14,800 Baht /Person
ADDITIONAL INFORMATION:
This tour program is subject to change without prior notice, In this regard, it's important to take into account the safety and benefit of travelers
Not recommended for pregnant travelers, child under 1 years of age, elderly 70 years old and over
No heart problems or other serious medical conditions
Not recommended for travelers with back problems
In case that you are not satisfied with our tour program , we will re-arrange a program as possible as we can
50% deposit is required on a book date to guarantee your trip. And pay the rest of the total price 3 days before arrival date.
A child age between 1-3 years old is free of charge
This experience requires good weather. If it's canceled due to poor weather, you'll be offered a different date
This experience requires a minimum number of travelers. If it's canceled because the minimum isn't met, you'll be offered a different date/experience
This tour/activity will have a minimum of 20 travelers
WHAT'S INCLUDED :
A private van for whole trip
A welcome signboard
Room include breakfast at Boat Lagoon Resort and Spa for 2 nights  and 2 persons per room
A Phi phi island tour by speedboat with lunch. Dinner at a hotel including Seafood BBQ Party and Karaoke
A boat trip to the breathtaking views of Phang Nga Bay including Koh Ta pu, Panyee island
Phuket Sightseeing Tour with a tour guide by a private VIP van
National park fee for foreigner
Snorkeling equipment
Dinner at famous restaurants
Snacks, refreshment and fruits will be served on board
Domestic travel Insurance ( coverage up to 1,000,000 THB / person)
EXCLUDE: air ticket fee, alcoholic beverage, VAT7%, minibar in a hotel, tips and gratuities , other personal expenses.
What to bring:
Your necessary belongings
Your own medicine
Swimming suite and sandals
Sunscreen lotion
hat
sunglasses
Camera ( water resistant would be great )
Pocket money
CANCELLATION POLICY:
For cancellations made 14 days prior to a start date, a cancellation fee of 100% will apply
 PAYMENT :
Deposit 50% of the total price on a book date and the rest will be paid upon arrival date
Credit card accepted (Visa , Master card) there will be 3% surcharge.